Makers can set notification preferences under the PROFILE section of their account. As an Administrator or owner of an account, you can choose who receives notifications, how they are received, and for what purpose. This can include LibDib Team Members or anyone else that's involved in the process (i.e., a fulfillment warehouse, etc.).
Choose who should receive information/notifications (via email or text) regarding:
ORDERS - when an order is received and delivered.
SELLING - prompts/reminders from LibDib to contact the Buyer for a reorder, alerts when there's a Prospect waiting, etc.
COMPLIANCE - any license or compliance information (e.g., Brand Label Registrations in NY, etc.)
For Non-LibDib Team Members: add phone numbers or email addresses on the provided lines.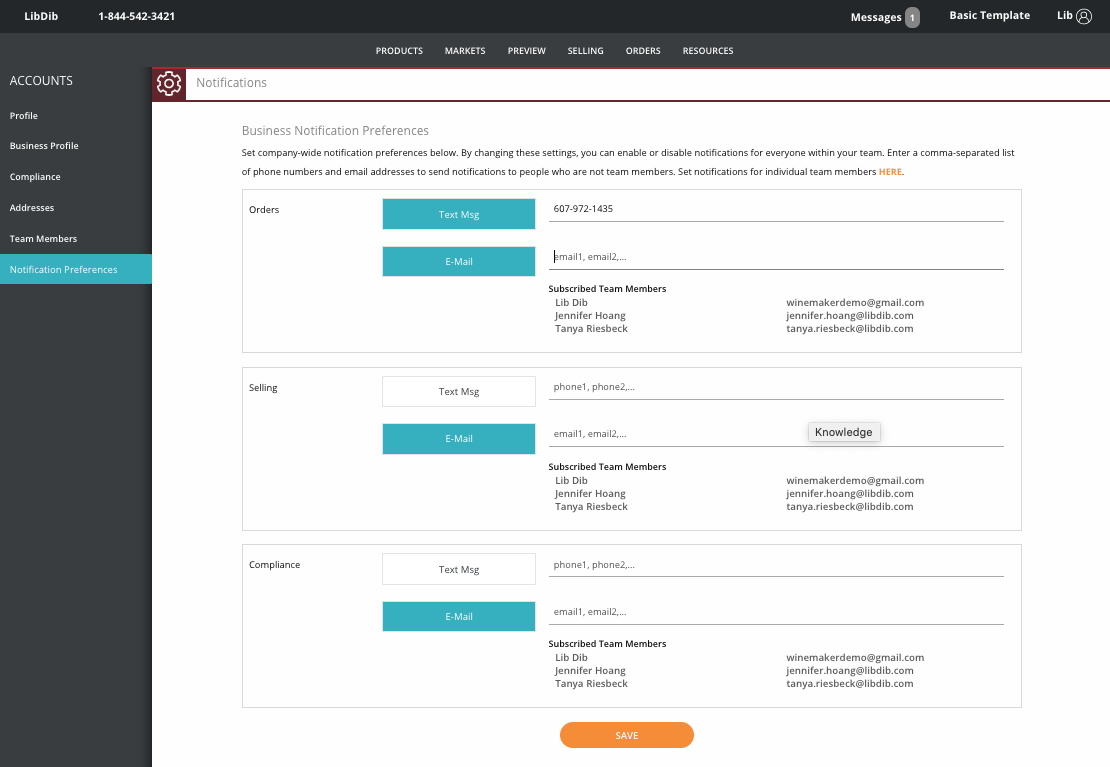 For LibDib Team Members: scroll to the bottom and choose which notifications each person should receive. Note: individual Team Members are able to update personal preference as well.