To price your offerings, click on MARKETS, choose the market, and then click over the the Offerings tab for the specific. For example, to add Colorado pricing, click MARKETS, Colorado, and then Offerings. Click on the product card to expand it and view your options.
Note: Before you can submit offerings for approval in a market, you must provide the appropriate state-compliance information and accept the terms of the Market Agreement.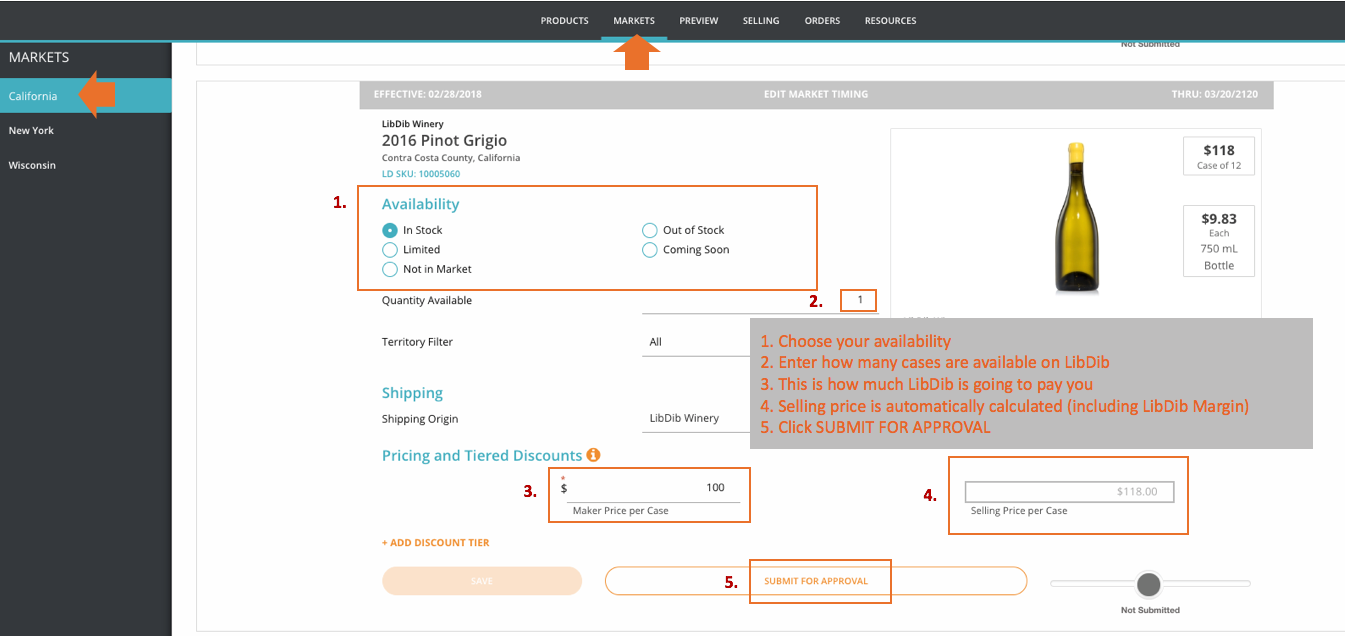 For a more detailed explanation, view LibDib's Maker Pricing Guide here.