How to price offerings
Pricing your offerings on LibDib is super easy:
Click on "MARKETS."
Choose a market.
Click the "Offerings" tab to see available offerings.
Click a product card to expand, view options, and make updates.
Note: Before you can submit offerings for approval in a market, you must provide the appropriate state compliance info and accept the terms of the Market Agreement.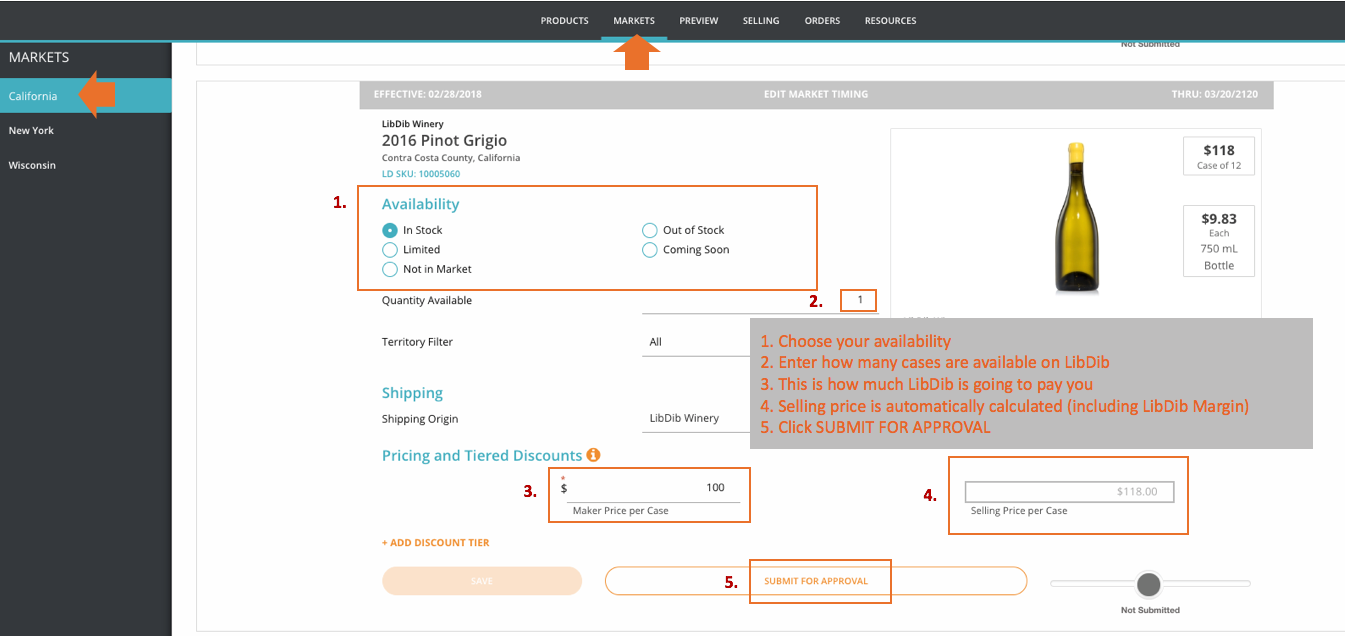 For a more detailed explanation, view LibDib's Maker Pricing Guide here.