How to invite Buyers
Inviting Buyers is a great way to let your customers know that you are being distributed by LibDib.
Follow these steps:
Login to your LibDib account
Click on the "SELLING" tab
Select a Market
Fill out the Buyers information
Select your Brand *you can send from more than one brand when applicable*
Add a personalized note
Once you have completed, click "INVITE"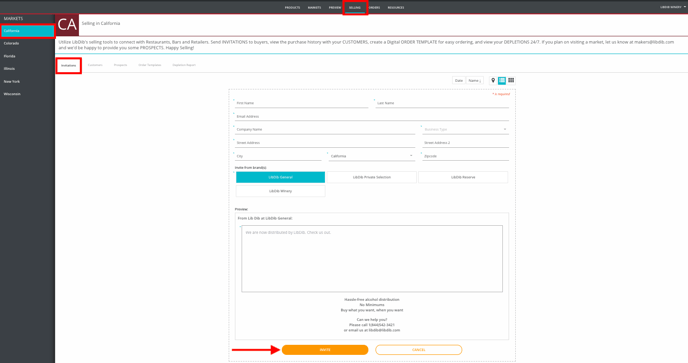 The Buyer will receive an email with your personalized note and link to your Brand Page. Once the Buyer logs in to their LibDib account, your products will show in the "Just for You" carousel.