In NY, you're required to post your prices, which we do for you on the 21st of each month based on the prices you've entered in the platform.
LibDib's price posting deadline for any new offerings and any price changes is the 21st of each month--after the 21st, new offerings and/or price changes have to wait until the following month. Here's a handy chart to help you keep it straight: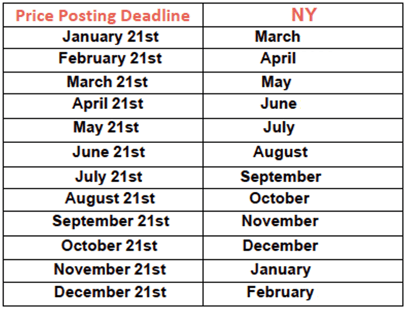 How to submit a price change request in the NY market:

1. Select the MARKETS tab
2. Select NEW YORK
3. Select the OFFERINGS tab
4. Select the product you would like to edit the pricing for by click on the SHOW PANEL TO ENTER EDIT AND SUBMIT STATE DETAILS
5. Make sure the quantity is a number greater than 0
6. Edit your price at the SELLING PRICE PER CASE
7. Add TIERED discounts if you wish
8. Select SUBMIT PRICE CHANGE REQUEST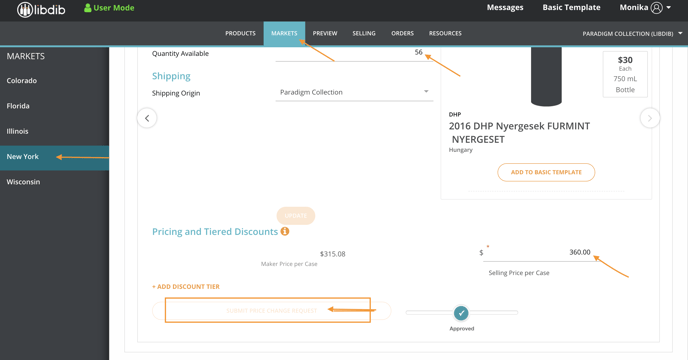 Reach out to makers@libdib.com for any questions.