What Does the App Do?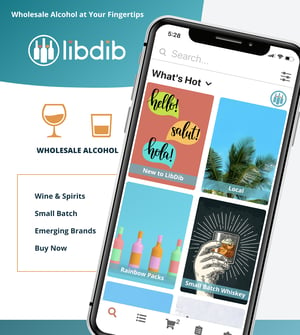 The app works just like LibDib's online store. Buyers add products to their shopping cart, check out, and receive their invoice.
It's like a digital rep in their pocket. Buyers can:
• Browse, reorder, and review order history
• Buy what they want, when they want
• Build lists to manage favorites, and plan purchases based on seasonal needs
• Set reorder reminders for 1-click restocking of fast movers
Who Can Use the App?
• LibDib Buyers can sign in or sign up and start shopping instantly.
• Makers currently cannot use the app, but can easily share it with Buyers.
• LibDib Mobile is currently on iOS. Android version coming soon.