How do I track an order?
Buyers will receive shipments via our local partner warehouse or FedEx. Shipments can be tracked under the DELIVERIES tab in the Buyer's LibDib account.
Estimated delivery dates are provided as well as FedEx tracking numbers when available.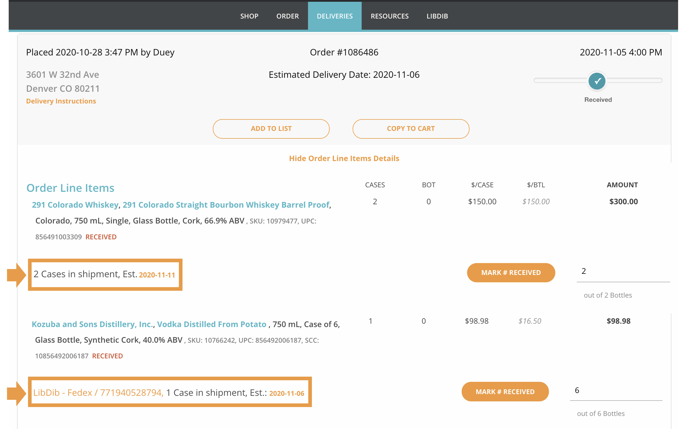 Any questions about existing orders? Please reach out to LibDib's Buyer Support Team at buyers@libdib.com or call us at 844-542-3421.