How to add collateral and reviews
Makers can add Collateral such as Sales Sheets and Shelf Talkers and Reviews & Mentions to LibDib's platform. This is a great way to further sell your product to buyers.
LibDib allows Makers to add Collateral & Reviews at both the brand level as well as the product level.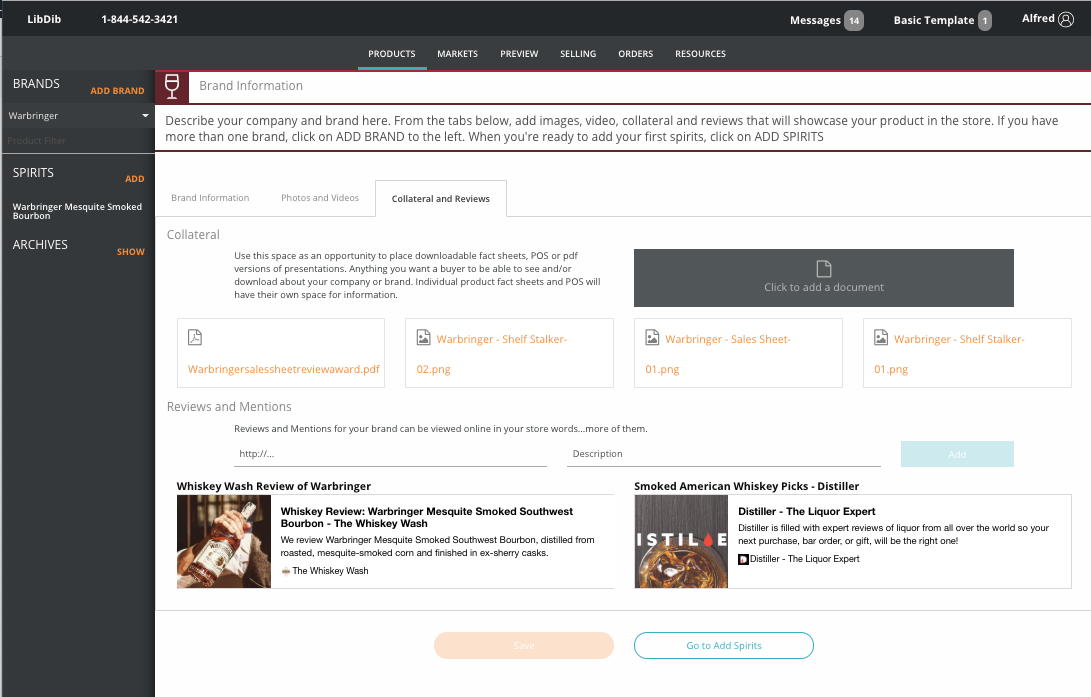 Once Collateral & Reviews have been added, Makers can review what this looks like by clicking PREVIEW.