Can I see other Makers' Brand Pages?
Although we don't give you access to other Makers' pages, here's an example of what a well-curated page looks like: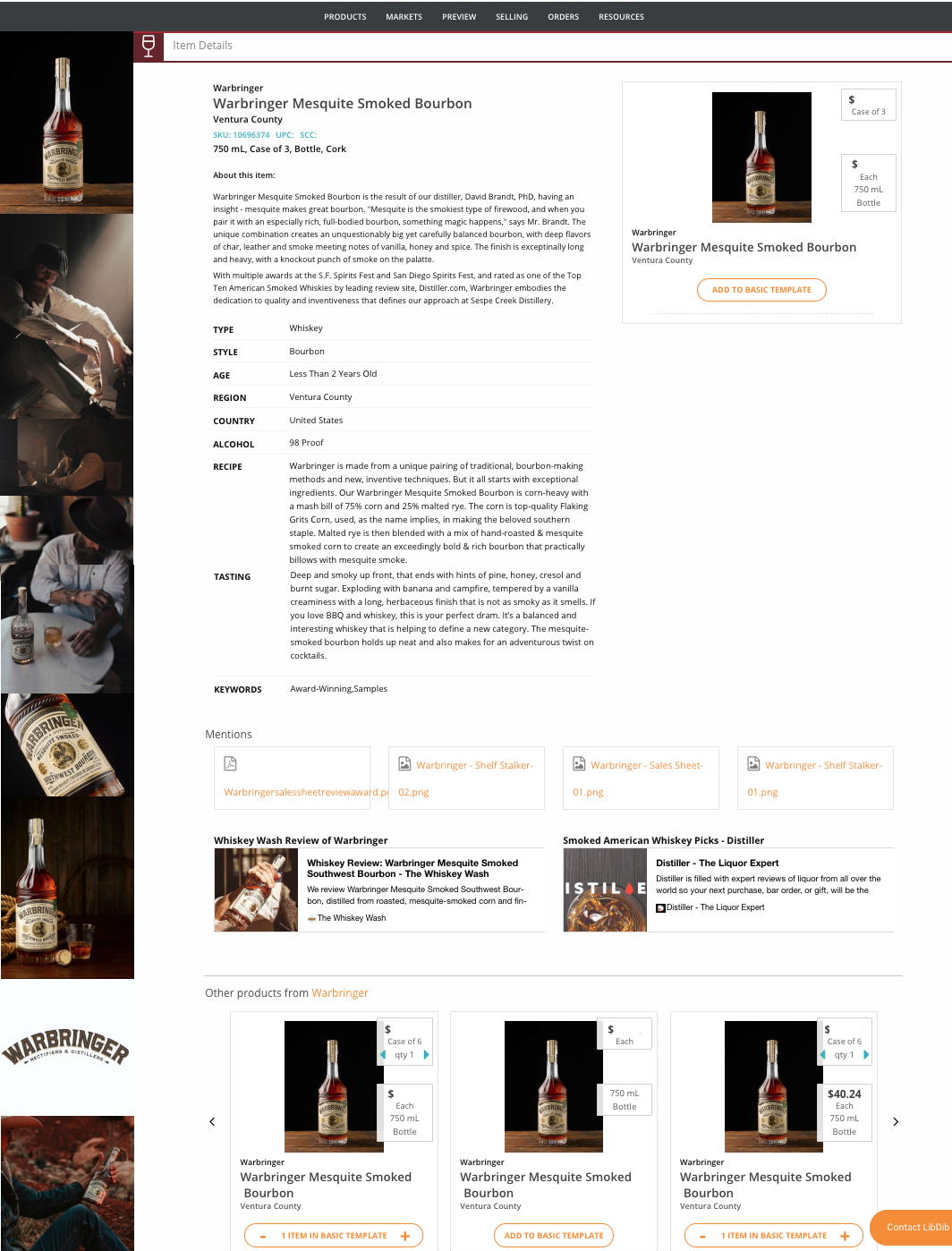 Warbringer's product page is full of high-quality photos including bottle shots, lifestyle shots, and logos. They have also provided a rich description of their product and background and included detailed tasting notes. Warbringer utilized keywords to draw the attention of Buyers interested in Award Winning products.
Additionally, Warbringer provided sales sheets and shelf talkers for the Buyer along with reviews and press they've received.