Buyer Home Dashboard
Your Home for all things LibDib.
LibDib's new HOME Dashboard is a perfect starting place for all things LibDib!
From your HOME Dashboard you can:
ORDERS/DELIVERIES

View recent Orders

See tracking, shipment status and download invoices

Export all Orders
Email all Orders to team members
WATCH LIST

Access your Lists, Favorites, and products Recommended for You

Stay in the Loop with LibDib's Social media accounts
View LibDib's POPULAR PRODUCTS and see what's SELLING NEAR YOU
Quick access to our HELP CENTER

View our Video tutorial Library
Manage your Team
Visit the Buyer Resources for frequently asked question

Click on our EXPLORE tiles to discover new and exciting products, trends and holiday highlights
Explore our featured Maker brand page and products
and much, much more!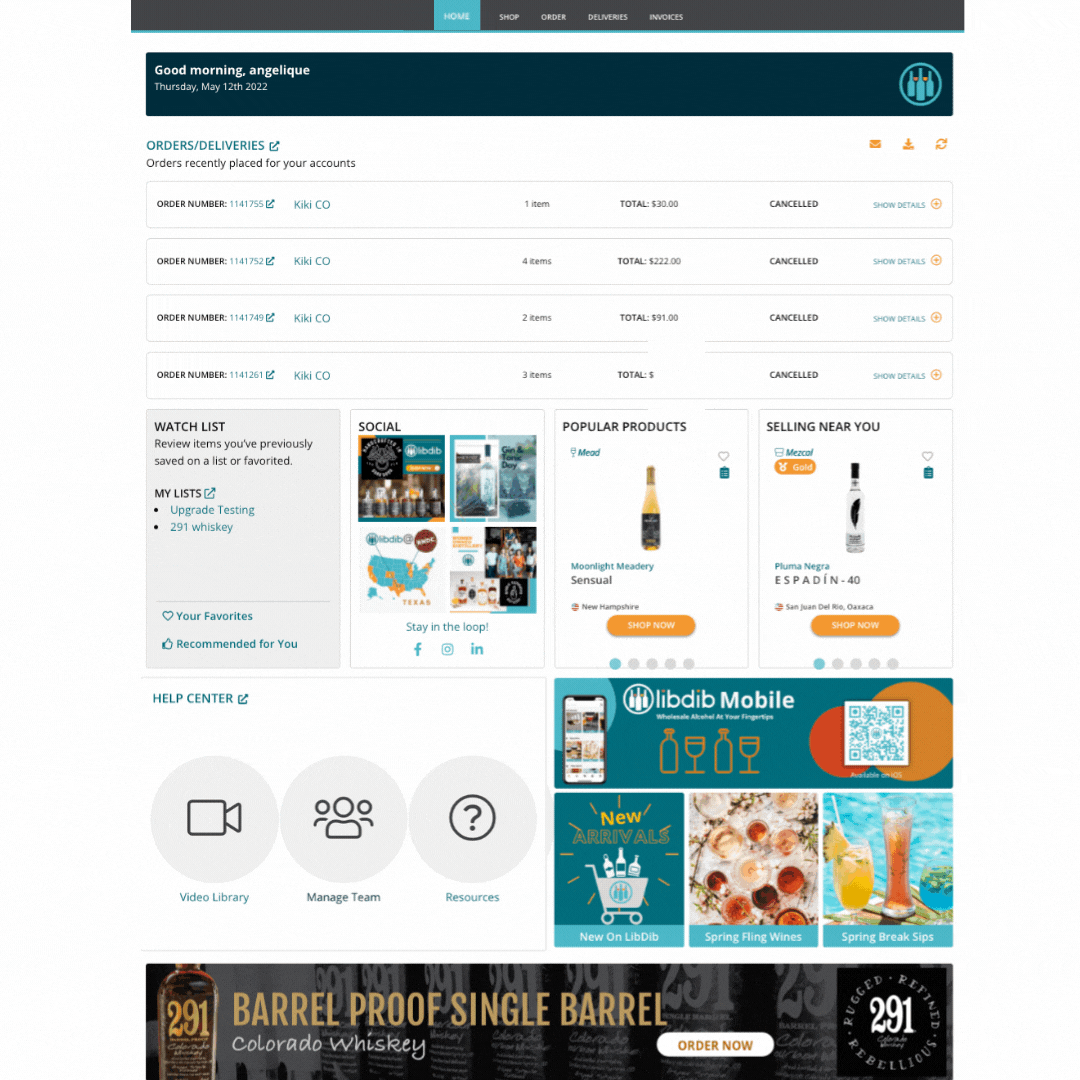 Contact buyers@libdib.com for more questions.