Makers have a dedicated Brand Page which you can copy and share on the trade section of your webpage, send to buyers, etc. View your Brand Page URL under the PRODUCTS tab then click on the brand in the top left corner. If you have multiple brands, you will have multiple Brand Page URLs and you can toggle between the brands by clicking on the white arrow.
Your Brand Page URL is located next to the LibDib icon below Basics and Social Media. Makers can also update the Brand Page URL by changing the line above. For instance, if your brand name is actually Southern Vodka but most buyers know your product by the name VodkaRox, then you might want to change it to VodkaRox for quick and easy accessibility.
If you change the name of your brand, be sure to click SAVE at the bottom to update your Brand Page URL.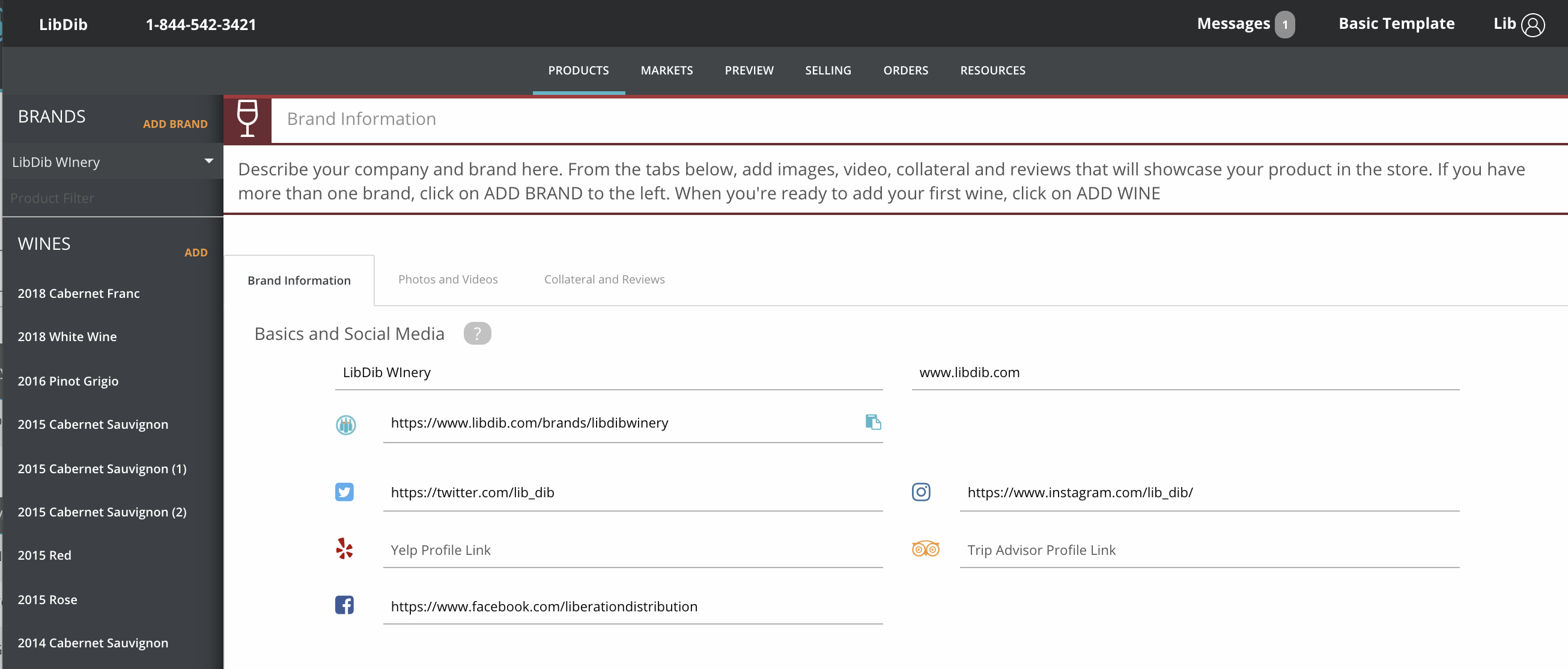 To see what folks will see when they click on your Brand Page URL, you can click on the PREVIEW tab. Note: buyers will not be able to view pricing until they have logged in and been approved by LibDib as a licensed entity. Until then, they will see:

That's it! Now start posting, updating, and sharing!